Many Malaysians have recovered from the initial shock of the country plunging into lockdown. As COVID-19 worsens, the bubbling enthusiasm to contribute money to those in need has also waned.
Hassaan Izhar, the project manager of Charity Right Malaysia, can attest to a slowdown in the amount of donation raised. From March until July, the project under Mercy Mission Malaysia had received RM600,000 (US$144,382) to put together 4,000 food boxes containing staple items like cooking oil and rice for needy locals and refugees.
Fast forward to October, it is only halfway to its goal of collecting RM100,000 of donation. Meanwhile, the team has received requests for 1,000 food boxes all over Malaysia in just one month.
"A lot of people have already given a lot, so we can't really push them. A lot of them have experienced (salary) cuts at their jobs … People who were previously giving out money to charities are now in trouble.
"We do not know how long the pandemic is going to go on. There is a need to save for themselves, rather than giving to others. So definitely there is a slowdown in terms of donations coming in, while there is a huge increase in terms of demand," he shared, adding more families now need help after the breadwinners lost their jobs or businesses.
About 60 per cent of Charity Right Malaysia's donations come from individuals, while the rest are from corporates. Corporate funding is usually more available in the early part of the year, so that has compounded the problem as well.
Hassaan noted that they could not verify each request for aid due to the movement restrictions, but Charity Right Malaysia still sent the food boxes, hoping that the requests were genuine and the items would come in useful for the recipients.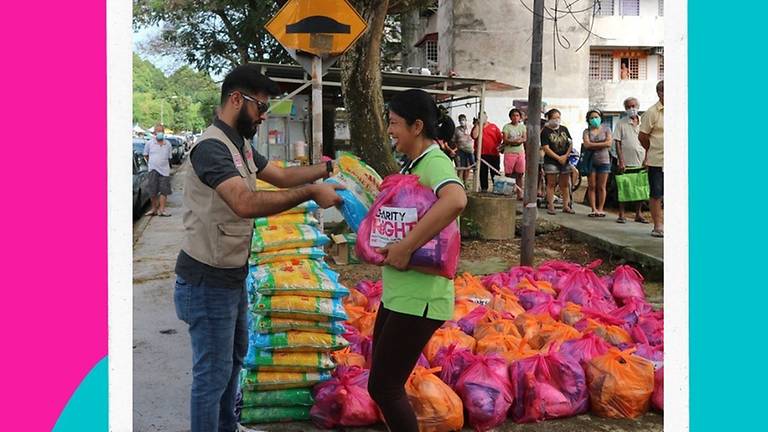 He recalled one particularly heart-wrenching story of a disabled single mother of three young children who lost her source of income as a helper. Her family only has one mattress in a dilapidated home in Kuala Lumpur, and barely anything else.
"That is one of the times that made me cry. At that point when you looked at the situation, and then you looked at yourself, you realised how lucky you are," he said.
For now, Charity Right Malaysia is reaching out to corporates and running social media advertisements to raise awareness and hopefully convince people to come forward and help.
~ Tho Xin Yi, Channel News Asia (https://www.channelnewsasia.com/news/asia/malaysia-covid-19-donor-fatigue-volunteers-persevere-lockdown-13440294)
Want more of these blog posts delivered straight to your inbox? Sign up for our newsletter below.